Fiona Houston, Chartered Physiotherapist and Director at "Physio Inverness" discusses the development of their new golf programme.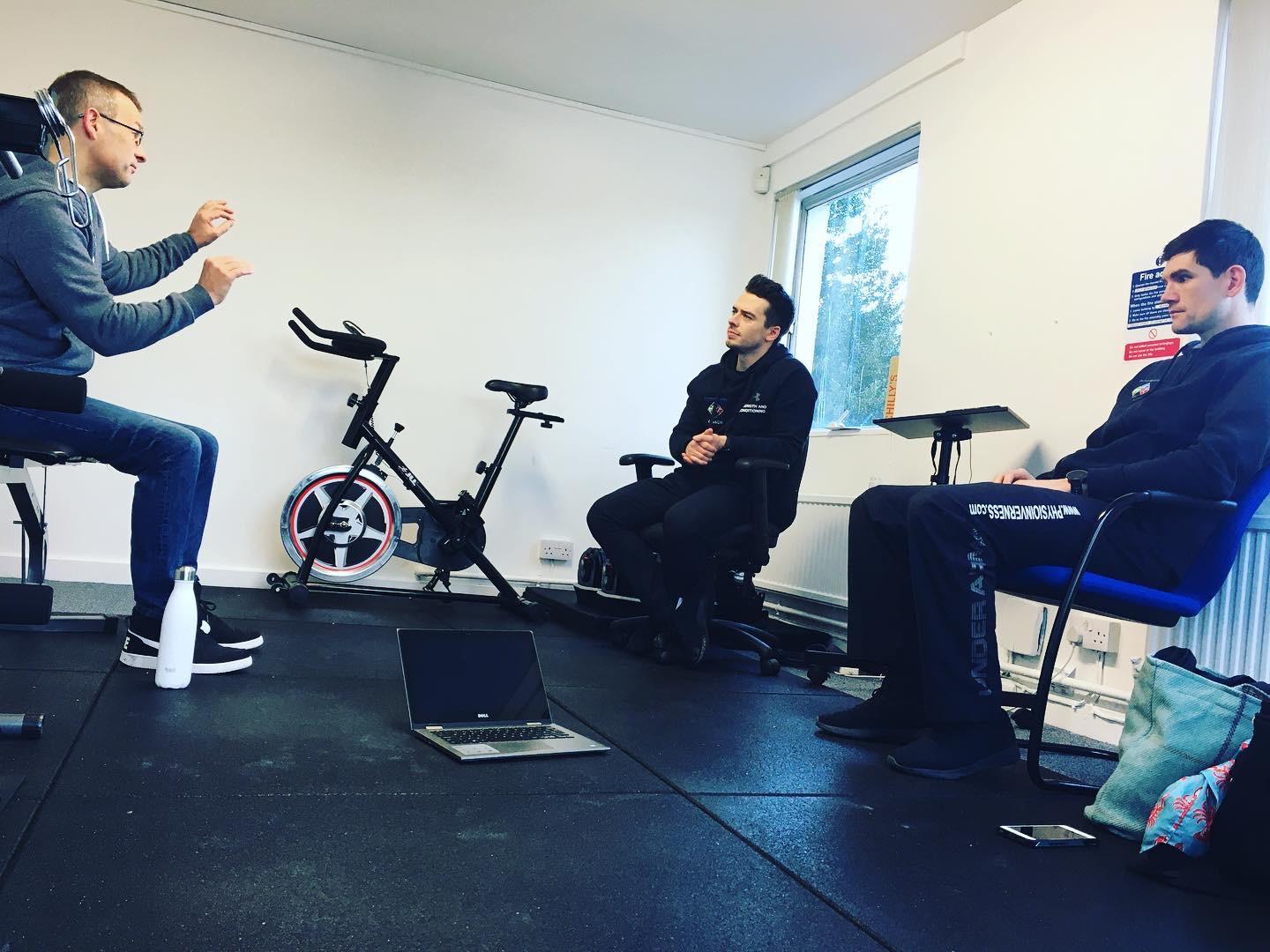 (Pictured above from left - Martin Piggot, golf professional, Fairways. Gordon Mowat, Strength & Conditioning Coach, Sean Webb, Physiotherapist - both of Physio Inverness).

At Physio Inverness we support all levels of golfers who wish to improve their game by providing biomechanical and strength testing to produce individualised programmes for each golfer. Our golfers range from beginner, to elite and professional but they all have one thing in common, and that's an ambition to better their game. Inverness and the Highlands have some of the best golf courses in the world and many golfers who have access to the best of courses and equipment, but have possibly never considered how they may improve their own body and this can have an effect on their golf.
Autumn last year, I was approached by Fairways Golf Professional, Martin Piggot - about working together to help develop the golfers he works with. For those of you who have worked with Martin, you'll have full understanding of his enthusiasm and passion for the golfing game and developing the services available to golfers in Inverness. Martin initially presented at clinic as a patient, presenting with stiffness through his hip and back which was causing him pain and limiting his own golfing game. Which led us to working with Martin and together developing a system which would work with his clients, and allowing Martin an opportunity first hand to see and feel the difference spending some time improving his own physicality, flexibility and strength could have on his golf.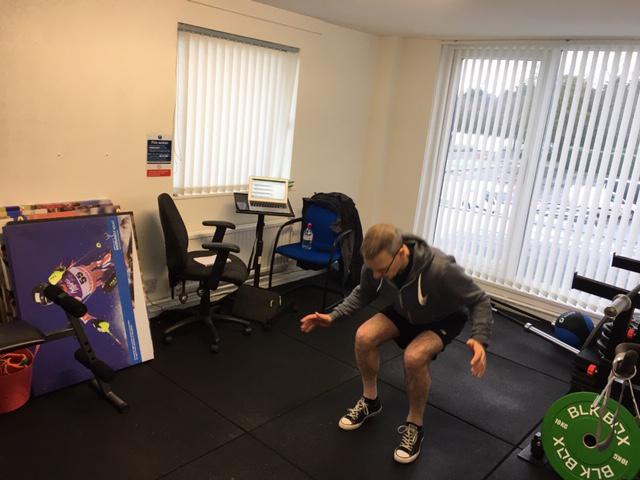 We have adapted a systematic style of biomechanical testing which has been tried and tested with elite and professional golfers, but applying it to the golfers who come to our clinic. We assess each golfer looking at areas that are prone to tightness in golf. Assessing these areas can reduce the chance of injury or overload in these areas by prescribing a personalised flexibility programme for each golfer. Golfers will receive a colour-coded physiotherapy report on how they performed in each measure. Improving the flexibility on the specific test areas will allow the golfer to move more efficiently during their golf swing - in turn improving the power output they are able to produce, equating to being able to drive the golf ball further.
Our clients will receive videos and explanations of the targeted areas they have to work on, with the functionality to 'tick' off the exercises as they complete them from their smartphone or tablet. Exercises can also be printed if this is preferable. The flexibility testing requires an initial physiotherapy appointment, and a follow up 1 - 2 weeks later to assess progress on the initial test areas and complete the testing process with the final areas left to assess.
Once our golfers have established a flexibility programme from our physiotherapists, they have the option to progress onto an assessment with our Strength & Conditioning coach, Gordon Mowat. Gordon will perform a dynamic movement assessment - looking at their ability to produce power and move efficiently. This can be tailored for all ages and abilities. The programme can be tailored so that you can perform it at home with no equipment required. Progression onto training using weights can also be offered, but generally if you have never done strength training before you will likely start with mostly body weight only exercises.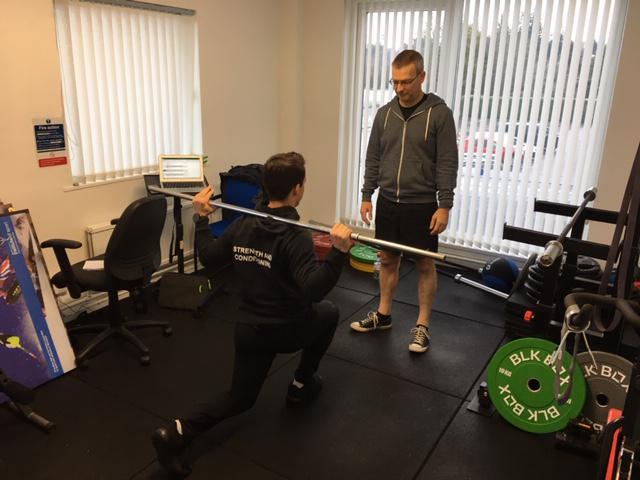 Martin Piggot has been working on his own flexibility over the course of the past few months and has improved greatly and is now achieving what he set out to do - namely reducing the pain through his hip and back while playing. This has improved with flexibility programming, as well as sessions of physiotherapy to help improve his hip mobility.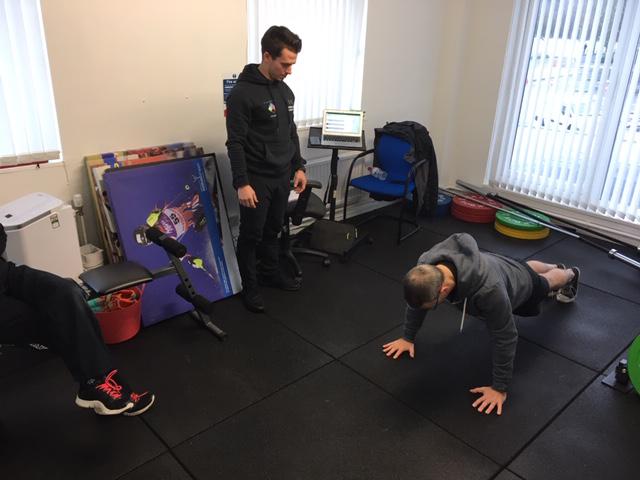 He has now progressed onto a strength training programme and is seeing the benefits within only a few weeks of starting. His goals were to improve his ball striking quality and basic club head speed. The process is ongoing and as Martin continues to participate in the strength training programme he will be monitoring these functional performance measures to see the relationship he finds between his strength training at home or in the gym, and how this equates to what happens on the golf course.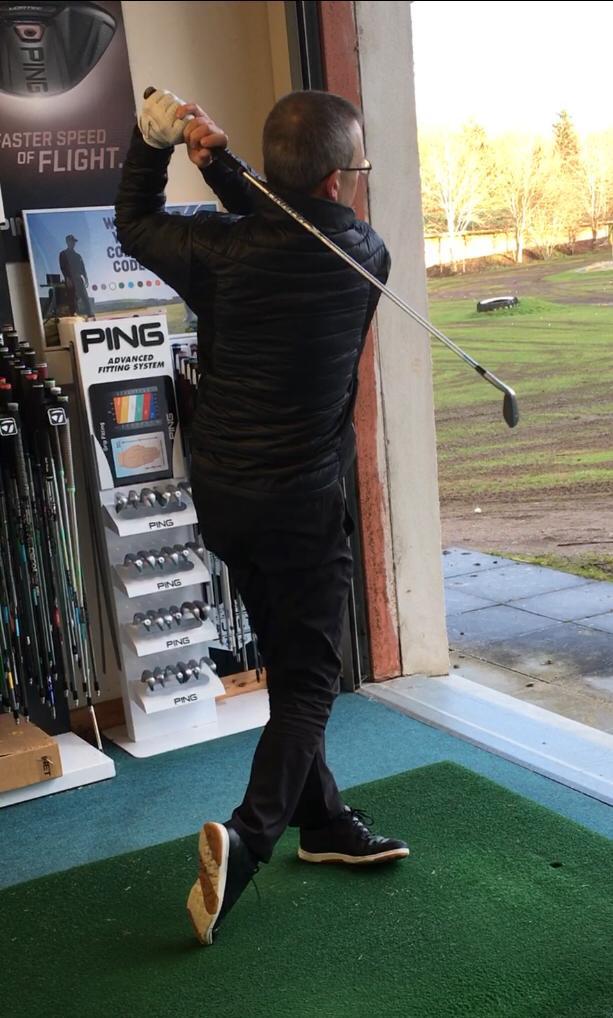 We spoke to Martin to hear his thoughts on the process so far.
"The mobility and stability screening of golfers is something that has become more commonplace over the last few years but has generally been the preserve of the so called elite players and has involved long distance trips outwith the Highlands making the process time consuming as well as adding to the costs of the service. Having something based in Inverness that would provide this level of golf specific analysis , assessment and bespoke programme creation is something I'd felt was overdue. Also, I felt that any player should have access to this kind of system regardless of performance level."
"I had long term niggles and full blown injuries as Fiona mentioned earlier, largely due to inflexibility which put strain on my hips and lower back. This brought me into contact with Fiona and her team of physiotherapists. They were really interested in putting a golf specific mobility screening programme together with me for my clients. The attention to detail is fantastic and strength and conditioning screening has been added now, with Gordon Mowat involved."
"I'm fortunate enough to work with lots of golfers of all ages and genders and stages of performance, elite to beginner, and while this isn't going to be for everyone, any golfer could benefit from this type of help. Now that I'm 95% free of injury, I have personal goals in ball striking quality and increased club head speed that I can measure with the launch monitor systems we use at Fairways for capturing ball speed and spin rate data for coaching and custom fitting and I'm seeing improvements, so if I can, anyone can."
If you are interested in our golf programme - you can book in for physiotherapy 'sport specific profiling' via our website by clicking 'book appointment' green button below.
To book golf lessons or to find out more about the Launch monitor systems with Martin Piggot please email Martin on fairwaysgs@yahoo.com or call him at Fairways Golf Shop on 01463 713334.
We will be selling gift vouchers for golf screening and lessons soon also.